Old River Terrace Photo Booths
PHOTO BOOTH RENTALS HOUSTON
Wedding Photo Booth Rentals Houston is here to help you create memorable prints of the fun times. Traditional photo booths, magic mirror booth, 360 booth.
People have been asking for photos of our very popular Mirror Photo Booth.
This is always a hit at any wedding.
People still line up to have their picture on the magic mirror.
It comes with an elegant backdrop of your choice, party props, red carpet, the mag …
Rent our photo booths!
Great prices during COVID.
Our new LED photo booth features great quality photos with prints, a slideshow of all photos on a laptop, party props, and a custom template.
Register to receive "The List" Photo Booth Prices.
Please see pricing for details.
Our Newest LED RGB photo booth is ideal for booking a different-looking photo booth.
More modern?
You want something different at your event.
Get this LED RGB Photo Booth and stand out at your event
High-quality photos and fast printing available

Delldale, Monroe Place, Shadow Glen, Sterling Forest
Texas's Entertaining Photo Booths
Old River Terrace Photo Booth Service
Fun Photo Booths For 10 Years

It Fills Your Event With Amusement. We all can agree that a photo booth rental will amuse all guests present at the event.

They Give The Best Memory To Your Event. Utilizing a rental and receiving some photographs in return can be a blessing in itself.

It Doesn't Pressure Guests. Most of the time, visitors will need to feel comfortable and have a ton of fun.



Rentals Are Affordable. Having a rental at your next corporate function does not have to be expensive.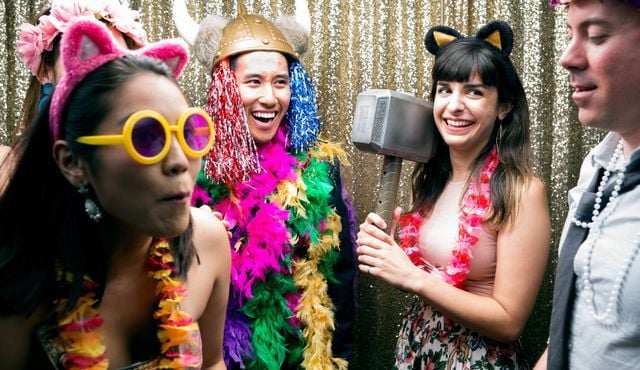 PHOTO BOOTH RENTALS HOUSTON is highly recommended Photo Booth in Houston. We are proud to provide top Photo Booths in Texas. We are ready to assist you with all your Photo Boothing needs in Old River Terrace and all the surrounding areas. When you need a great Photo Booth , you've come to the right place!
Call our team today at ‪(281) 606-5187‬ and we can help you with a free consultation for a great Photo Booth the easy way. Our trusted and respected Photo Booths desire to give you the best customer service possible.
PHOTO BOOTH RENTALS HOUSTON loves referrals and we will do everything we can to earn your trust and your continued support!
CLIENT TESTIMONIALS
I worked with the Selfie booth for my company Christmas party this year and to say the least, Nona and her team made it easy to plan! She made planning my party for 200 people so easy! She is also very nice and accommodating. She's flexible on the pricing too! We were over budget, and she was very understanding about our situation and we worked something out for us. Photos came out clean, crisp, and on the website – prints came out in 2 but our attendant printed as many copies as needed/ wanted.

The background was very nice! And the design was very cute! Everyone loved it! The print quality was very good I loved how clear and glossy the photo came out! The speed was very fast! Probably wait time to take pictures was less than 3-5 minutes. They also had various amounts of props, and we had absolutely lots of fun with that! They were also really professional, which I really appreciated.

Definitely will be working with you for future events, business, and professional! 10/10 would recommend!

Very professional and outstanding photo booth! He does an amazing job not only with his photo booth but his crazy robot it's a must-get for your party it lids it up 🔥🔥🔥where you have an unforgettable time!!!

We absolutely loved having them at my daughter Quinceañera! We've had so many compliments from our guests from the big XV letters, photo booth, props & boomerang upload to social media everything was beautiful. We love the open concept so large groups can fit in photos!" Luis thank you so much 😊

They did a fantastic job from beginning to end. She answered all my questions and concerns before the event in a timely manner. We rented the mirror booth for my daughter's quince 1-16-2021. Iana's team made sure to sanitize all props after each use. My guest had a great time taking pictures. Thank you Iana, for making our event memorable. I will definitely be using your service again.

Houston – 360 PHOTO BOOTH INFO:
Our cutting-edge 360 Photo & Video Booths come in multiple varieties, all of which are exclusive to us & available at your next event in Houston! Virtually every aspect of the Hardware, Activation Process & Branding can be customized to our clients' individual requirements. We have talented in-house development, custom fabrication & engineering teams that can bring your wildest imaginings to reality! Contact us today to discuss our 360 Photo Booth at your next event in Houston!
360 PHOTO BOOTH ACTIVATIONS IN Houston INCLUDE:
● 4 Hour Shooting & Activation On-site
● 3 Professional Technicians (White-Label)
● Custom Branded 360 Photo & Video Overlays
● Custom Branded 360 Event Gallery Micro-Sites
● Custom HTML Styled E-mail 360 Link & Video Delivery
● View & Share On All Devices Instantly (No Plugins)
● Social Media Sharing & Views Data Analytics Reporting
● Integrated Pop-Up Ad & Messaging Campaigns
Houston – 360 PHOTO BOOTH SET UP REQUIREMENTS:
● Minimum 3 Hours Load-in / Set-Up Time
● Minimum 10′ X 10′ Floor Area (ideally 15′ X 15′)
● Minimum 8.5′ Ceiling Height Clearance
● Dedicated 15 or 20 Amp Power Outlet
360 BOOTH OPTIONS IN Houston :
● Additional Photo Station Hours.
● Carpet Runner, Stanchions & Velvet Ropes Rental.
● 40-inch Motion Photo Slide Show Viewing Monitor & Stand.
360 PHOTO STATION BRANDING OPTIONS:
● Custom Step & Repeat / Backdrop Production (Sleek Fabric).
● Custom Branded Turntable Top & Turntable Skirting.
● Logo Branding Placement on Photo Capture System Head.
Vogue Booth Photo and Video Booth Rental Includes:
6ft x 8ft booth with built-in LED lighting
Easy-to-use kiosk with built-in video/print/email function
Branding/personalization on prints and video. Your logo/message is printed on every photo!
A friendly, trained booth attendant
Specs:
10FT X 10FT area
Adjacent to a wall and near an electrical outlet
No direct sunlight
Cannot be set up outdoors.
15 amps of electricity
This setup is perfect for a wedding, bat & bar mitzvah, corporate function, or any occasion. Works great for Boomerangs or gifs.
All rental times start with a 3-hour window. Extra time can be added to this service.
VOGUE BOOTH RENTAL
Houston
Strike a pose Houston with our Light Tunnel Vogue Photo Booth Rental. The Vogue Booth is the most request backdrop of 2020. This photo booth rental was featured previously on BizBash as part of our entertainment package at the Met Gala. This is also one of our top photo & video booth rentals in the Houston area.
PHOTO BOOTH RENTALS HOUSTON
10326 Palestine St, Houston, TX 77029, USA
‪(281) 606-5187‬
Mo-Fr 8:00-21:00
Count on the experts at PHOTO BOOTH RENTALS HOUSTON for an exceptional Photo Booth everytime. We know Photo Boothing and it really shows! Get a free quote for a Professional Photo Booth today!
Our Photo Booths are some of the most reliable and sought after in the Old River Terrace area.